M a r k e t N e w s
Belgium's VLAM to showcase at the 21st Foodagro Africa
Posted on : Thursday , 19th July 2018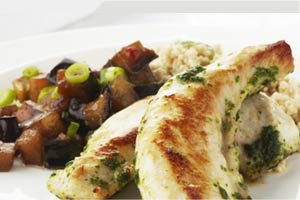 The 21st Foodagro Africa is only a month away; the event focuses on the food, agriculture and the hospitality industry, featuring the latest products and technology in its field. Complementing these pointers, VLAM is all set to participate in the event of the season. Widely known, Vlam is famous for its marketing techniques that promotes and sells Belgian agro, fisheries, meats, poultry and dairy products in and around the world. The event will take place at the Kenyatta International Convention Centre, Nairobi Kenya from the 04-06 September.
Foodagro Africa has been in the market for the past 21 years, with its displays covering the food, agriculture and hospitality sectors .The importance of these sectors to Africa is reflected in the fact that 70 percent of the population draws employment directly from here. The expo will be home to various country pavilions like Germany , Turkey , India , Iran, Malaysia, Thailand Saudi Arabia and more, all gathered to showcase food items, accessories as wells as equipments and products used in agricultural activities.
Spreading the goodness of Flemish dairy, poultry and farm products, will be VLAM's prime focus at expo. Out on display will be an array of dairy items, potatoes, vegetables & fruit, fish, meat, organic products, regional goods and much more, all home grown in the heart of Belgium. They assure everyone the best grade of quality food that can be ordered and consumed in bulk by traders and consumers alike. The expo will be a good platform, especially with the visitors list expected to increase by 3800, which will include people from the hospitality sector too.
Apart from displays of tractors, drills, farmer's tools, spices, varieties of beverages, sauces, rice, barn, gelatins, sweets etc at the 21st Fooodagro Africa, interactions with scientists, manufactures, dealers, specialist etc will be the highlight of the event. Moreover the event continues to bring forth the best and newest of inventions, technology and solution in the food and agriculture sector. To sum up the event attracts investors and traders to join the food agro trade on a global scale in Africa.
For more information please visit: https://www.expogr.com/kenyafood/
Source : expogr.com