Afrotrade - is Africa's Prime Foreign Products, Equipment & Machinery Catalogue for African Buyers providing an easy access for international companies to reach their prospective buyers/ clients/ partners in Africa, in a very simple, economical but effective way. Read More >>
Latest News Updates
Afrotrade June Issue Inaugural by Chief Guest at FOODAGRO AFRICA 2016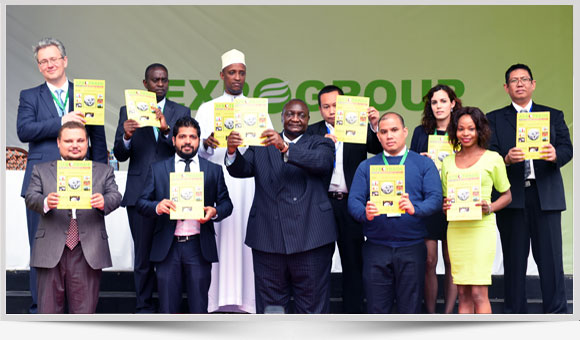 Latest Advertisers seeking agents in Africa
Search Advertisers by Products
Upcoming Events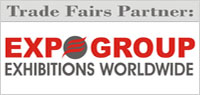 Afrotrade will be distributed to trade visitors free of cost at the following Trade Exhibitions:
Business News
Tanzania's Bakhresa Group Rebranded Its Azam Wheat Flour Into Multipurpose Flour To Boost Market Penetration
The Corporate Affairs Director at Bakhresa Group, Mr Hussein Sufian, said that the rebranding coupled with the expansive production capacity of 2,750 tonnes per day, guarantees sufficient wheat.... Read More »
Posted on : Tuesday , 8th October 2019
The New Coffee Park In Ethiopia Will Help To Boost Local Coffee Products
The planned Coffee Park, which will be built jointly by the Ethiopian and South Korean governments at a cost of 50 million U.S. dollars on 30 hectares of land in Ethiopia's capital Addis Ababa, is.... Read More »
Posted on : Tuesday , 8th October 2019
Kenya Partners With South Korea To Increase Productivity.
The government of Kenya has partnered with South Korea on an agricultural mechanisation project that seeks to increase productivity. The governments will work jointly under the Korea Africa Food and.... Read More »
Posted on : Wednesday , 21st August 2019
Request a Free Copy
Collect your free copy at the leading exhibitions of Africa or.